ExactVu
ExactVu™ Micro-Ultrasound:
The highest resolution imaging
tool to look at your prostate.
Now Available at

Arkansas Urology has recently acquired the ExactVu micro-ultrasound, a new modality that has equivalent safety to conventional ultrasound (its ultrasound) but has a 300% increase in resolution over the conventional ultrasound used by urologists to guide prostate biopsies. That's why it is called micro- (for near microscopic resolution) ultrasound.
Micro-ultrasound lets our urologists actually see regions that may be suspicious so they can better attempt to "target" the biopsies to that area.
Ask for your biopsy procedure to be guided my high resolution micro-ultrasound.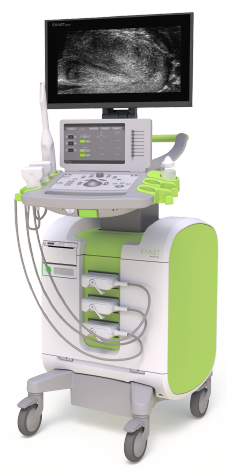 Hear about
High-Resolution
Micro-Ultrasound
from our EXPERTS
Go Back